Closed July 3rd-6th
We'll be closed July 3rd-6th for some much needed rest & relaxation
Welcome To The Ultimate Casual Fine Dining Experience

Exquisite food, fun atmosphere and top-notch service.
Come dine with us today.
Hours: Tues. thru Fri. 11am-3:00 and 5:00-9:00 (kitchen closed from 3:00-5:00); Sat. 4pm-9pm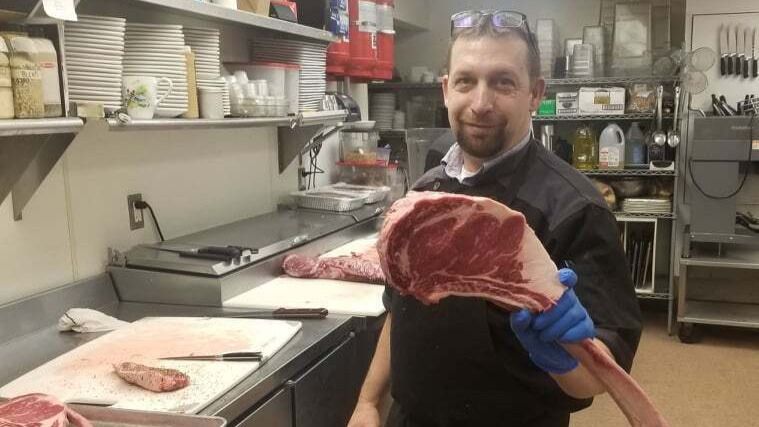 About Us
Our goal is to create a one-of-a-kind dining experience. You'll enjoy impeccable service from start to finish, and mouth-watering cuisine from our executive chef.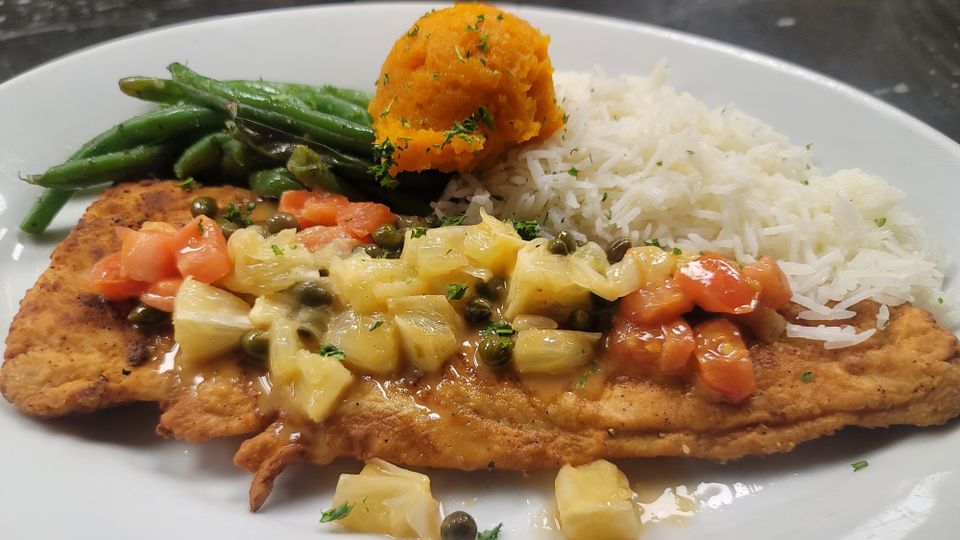 Our Menu
We feature locally sourced ingredients, focusing on quality and freshness. Our menu changes seasonally and we offer daily specials to excite your palette.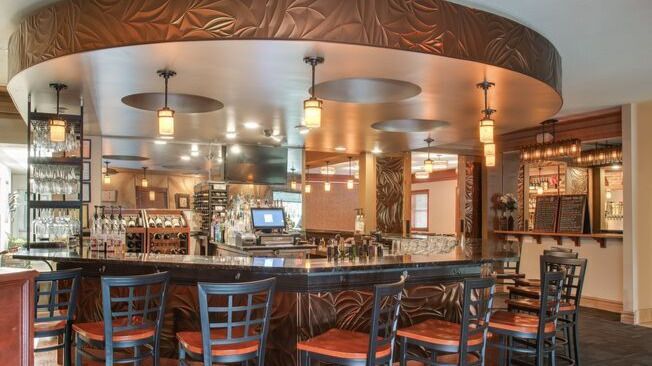 If you would like to enjoy a unique fine dining experience, we invite you to visit our restaurant and dine with us today. Reservations are recommended.
Full Service Bar - Craft Beer, Wine & Cocktails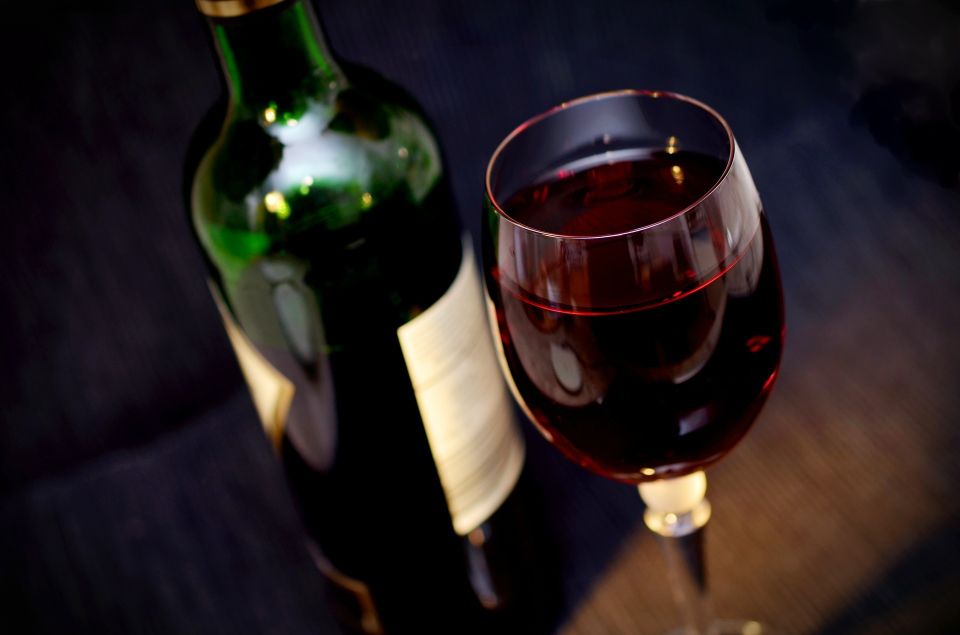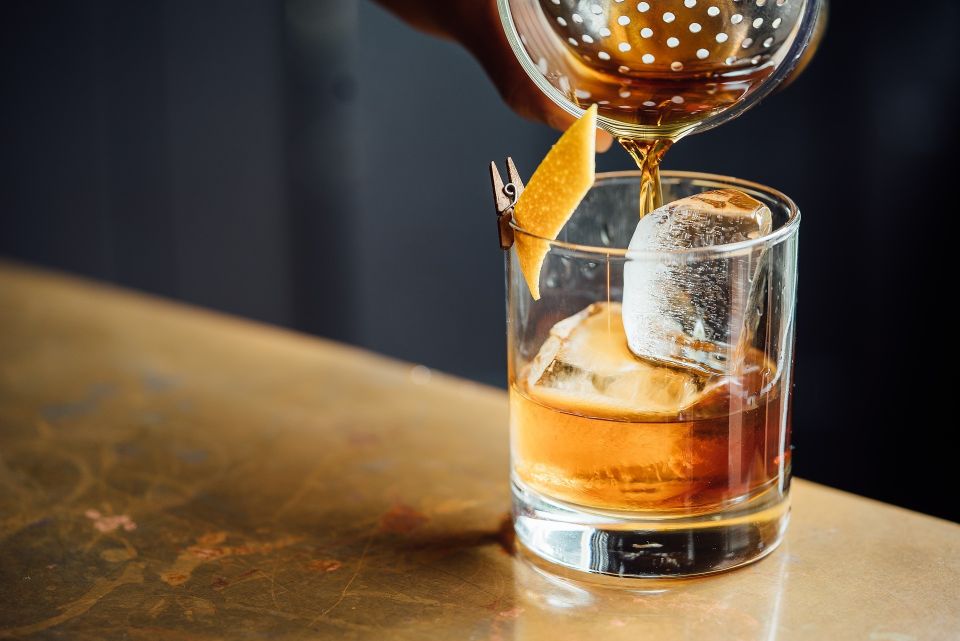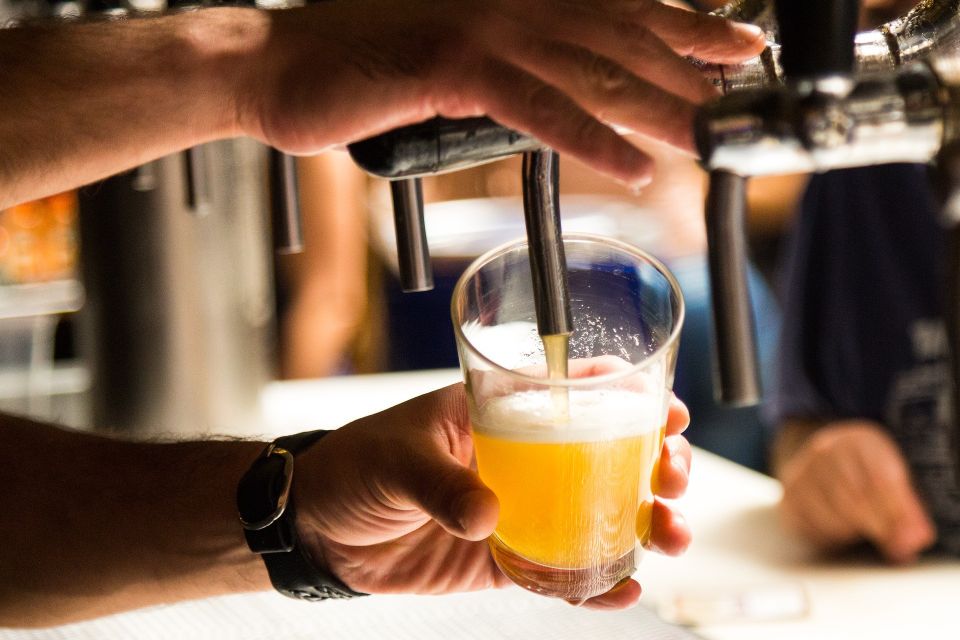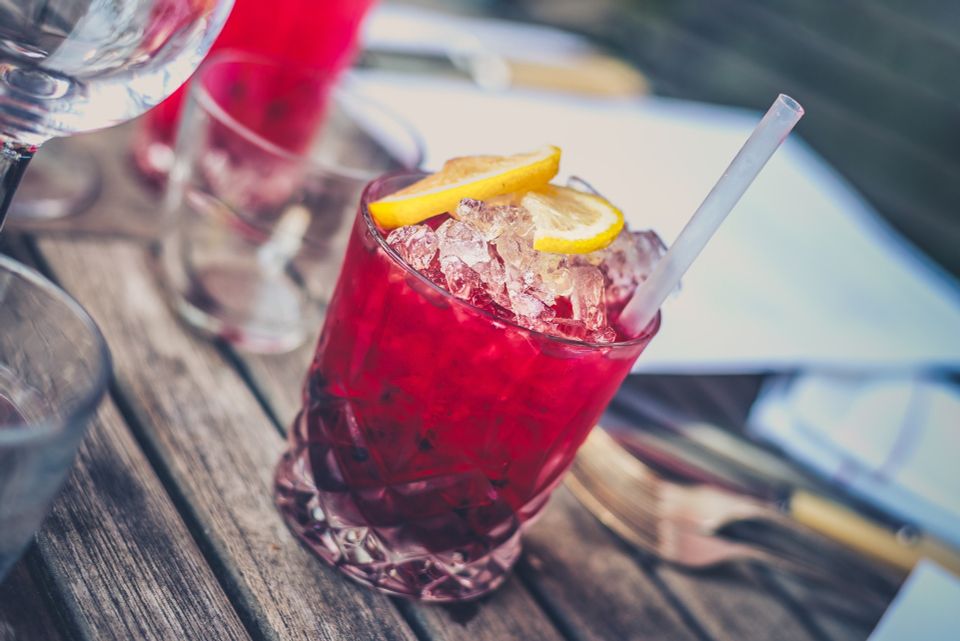 Four Roses believes in supporting Michigan breweries, distilleries and wineries. We have 12 rotating taps that are all Michigan craft beers, and we feature seasonal, local beers and ciders in bottles. We also have a number of Michigan wines on our list.
Menu Favorites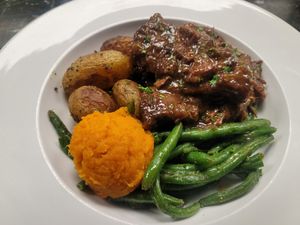 Chuck roast braised in Bell's Kalamazoo Stout and slow roasted, finished with a rich brown sauce.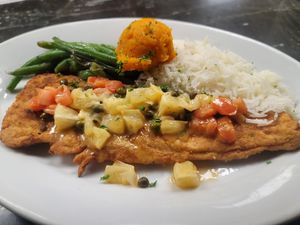 7-8 oz filet of whitefish lightly floured and sautéed. Topped with diced tomato, lemon & capers.
12 oz. steak grilled to order. Served with peppercorn butter.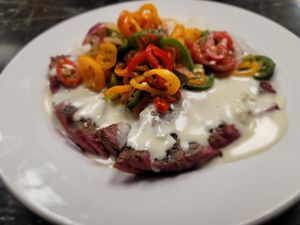 8 oz. flank steak cooked medium rare. Served with gorgonzola cream sauce and flank salsa.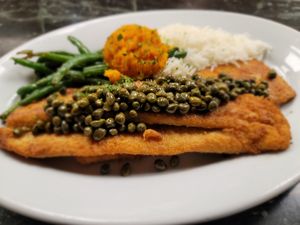 North Woods style Rainbow Trout
2 trout filets, with cracker crumb crust, sauteed in brown butter and topped with capers.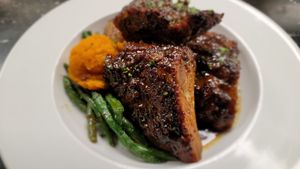 Maple Mustard Baby Back Ribs
1/2 rack baby back pork ribs, marinated in stone ground mustard and maple syrup.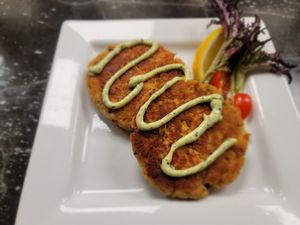 2 cakes made with fresh whitefish, celery, onion and bread crumbs. Served with pesto mayo.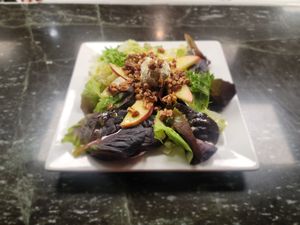 Mixed greens, apple slices, herbed feta cheese, candied pecans and honey lemon vinaigrette.
★★★★★
"
Absolutely FANTASTIC restaurant. Have been their numerous times , when we have visitors we ALWAYS treat them to Four Roses !!!! 5* restaurant , very reasonable prices . Oh yeah and the drinks are amazing , also the deserts make sure you leave a little room!!!!
"
★★★★★
"
Great FOOD, best around Kalamazoo County, tasty, something unique & remember able with a flair & GREAT SERVICE & wonderful desserts as well, FRESH, everything is always fresh & customer service top notch. Something wrong, mention it & they always, take care of you. For it's all about the customers. Always my first choice to celebrate & bring New people too. Awesome
"
★★★★★
"
OMGosh, had dinner last nite @ 4 Roses, celebrating my birthday. I was accompanied by my older sister & a 87 y.o. friend "who never eats out & is very particular about what she eats!" The food was amazing, beautifully presented & when asked for a to-go box, the senior in our group announced we only needed 1 & she' be happy to take home all of our leftovers!!! It was a wonderful evening & on the way home, our friend talked about the quality of the food & such good prices.
"
★★★★★
"
This place has some of the Best food in South West Michigan Fun bar staff Excellent deserts . You will not be disappointed!! Definitely a place we will go back to again soon!! Thanks great evening!
"
★★★★★
"
We had our first dining experience at Four Roses this evening and I have to say, it was phenomenal! Our meals were prepared beautifully and tasted wonderful. The waitress was attentive and fun. We will definitely be returning.
"